State:Maharashtra
Area:138.5 sq.km
Altitude:513 metres above sea level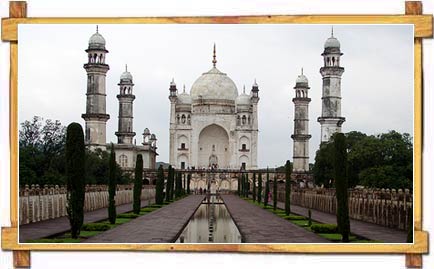 Rainfall(annual):557 mm
Temperature:Summer:21.5 to 39
Winter:10 to 31.3
Language(s):Marathi,Hindi,Urdu
Best time to Visit:November to February
STD Code:0240
Overview
Aurangabad city is known for its medieval monuments and cultural heritage.The city is beautifully surrounded by hills on all sides. Aurangabad is one of the cities which were established during Mughal era in India. Aurangabad is also famous for its silk and cotton textiles. The state capital of Maharastra, Mumbai is 375 kilometers from the Aurangabad.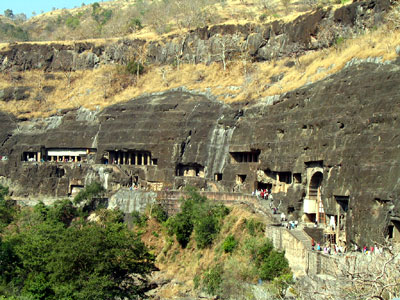 Bibi-ka-Makbara, the mausoleum of Aurangzeb's queen, is the main tourist attraction of Aurangabad. A small archeological museum is located behind the mausoleum.The city is properly connected with other parts of state via government buses and private cabs. The best time to visit Aurangabad is winter (September to March).
History
The city was founded in 1610 A.D. by Malik Amber, the Prime Minister of Murtaza Nizam Shah of Ahmednagar on the site of the village called Khirki. He made it his Capital and the men of his army raised their dwellings around it. Within a decade Khirki grew in a populous and imposing city. However, It was ravaged and burnt down in 1621 by the imperial troops under Shah Jahan. Fateh Khan son of Malik Amber changed the name of Khirki to Fatehnagar.
In 1633, when Prince Aurangzeb was appointed the Viceroy of the Deccan for the second time, he made Fatehnagar his Capital and called it Aurangabad.History of this dates back to the second century B.C., which indicates that it was located on ancient trade route from Ujjaini (North) to Pratishthana (Paithan), Capital of Satawahana, and the Tagare (Modernter) in South. The district of Aurangabad had attained high level of prosperity during these days. It containded Pratishthana, Capital of Satwahanas as the centre of trade. In addition to North-South trade links it had also trade links with Nasik, Kalyan, Shupara and Baruchha in West.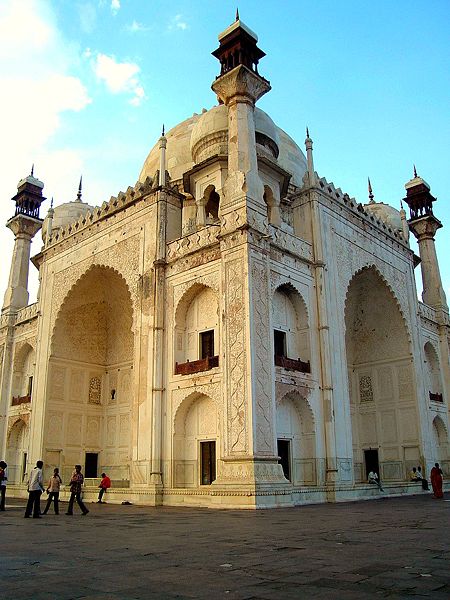 Sightseeing in Aurangabad
Bibi-ka-Makbara
The Bibi-ka-Maqbara is a tomb built in memory of Aurangzeb's wife Rabia-ud-Daurani Begum. The tomb bears some resemblance with the Taj Mahal, and hence known as "Poor Man's Taj Mahal". This Maqbara attracts the tourists due to its wonderful architecture and historical importance.
Aurangabad Caves
The Aurangabad Caves were built during the 6th and 7th centuries. The walls of the caves have interesting illustrations from the Jataka stories.There are about 12 Budhist caves dating back to the 1 st century A.D. These caves, ten in number, are divided into two separate locations - Western Group Caves having caves 1-5 and Eastern Group Caves having caves 6-10, located 1 km apart. The designing and image is molded by Tantric Hinduism.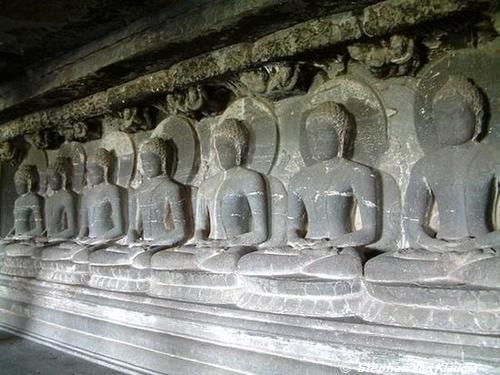 Cave 4 from Western Group group is the oldest cave. The remaining four Western caves are viharas depicting an early type of Buddhist monastery. Cave 6 which belongs to the Eastern Group has a large statute of Buddha supported with a form of Ganesh and Cave 7 has forms of women which are barely clad and bejeweled.
Panchakki
The mill used to grind grains for the pilgrims. It was so designed that it generated energy through water which was brought from a spring on a mountain.
These pipes are lined up at particular distances. To allow the water to flow through the pumps masonary pillars are erected. Water through the pipes flows with a force and it rises to a huge raised masonary pillar and from there it falls to make an attractive water fall.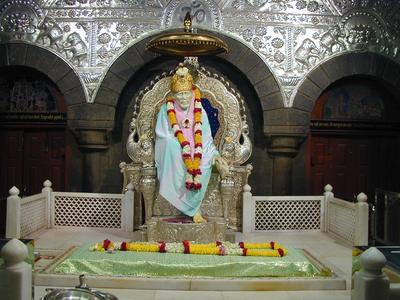 Shirdi
Shirdi: It is situated about 144 km from Aurangabad and is considered a religious site famous for the Shrine of Sai Baba. This place is easily accessible from nearby towns and is one of the most important tourist attractions in Aurangabad city.
Daulatabad Fort
It is just 13 km from Aurangabad, and was built in the 12th Century AD. This fort was earlier known as Devgiri and was built by king Bhillama of Yadav dynasty. The name was changed to Daulatabad by Md Bin Tughlaq.
Ajanta Caves
The Ajanta caves in Aurangabad date back to the second century BC and contain sculptures and paintings depicted from Buddhist, Hindu and Jain religious art. Ajanta has a total of 29 caves and is one among the UNESCO World Heritage list.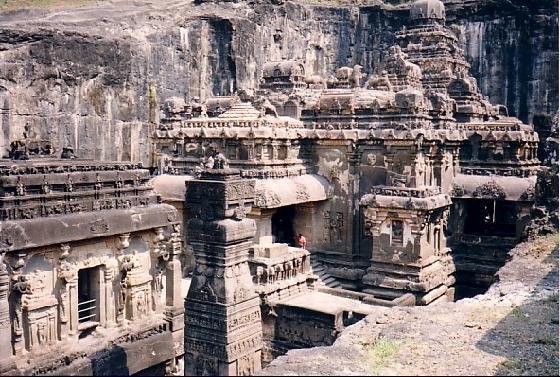 Ellora Caves
These caves were built by the rulers of the Rashtrakuta Dynasty and are located just 30 km from Aurangabad and were built in the 7th century AD. Cave 16, which is known as the Kailashnath Temple is a masterpiece art at Ellora. The temple is a splendid achievement of the Dravidian style of art and was started by King Krishna of the Rashtrakuta dynasty that ruled Manyakheta. It took around 100 years to complete this cave. There are other caves here which depict the tradition and Philosophy of the Buddhist and Jain art and architecture.
Fairs and Festivals
Mahashivratri is devotedly celebrated in the temple of Ghrishneshwara during February and March. This temple is situated near Ellora.
Touristplacesinindia.com is an international travel site and a repository of useful information about Aurangabad and on other related information on the city.
How to Reach Aurangabad
By Air
The Airport is about 10km east on the Jalna road.
By Rail
There are 2 direct trains daily to/from Mumbai.
By Road
There are MSRTC Buses From Aurangabad To Pune, Nasik, Indore and Mumbai. The MSRTC and MTDC also offer luxury overnight buses to Mumbai.