State:Madhya Pradesh
Area:1,945 sq.km
Altitude:600-900 metres above sea level
Rainfall:1225 mm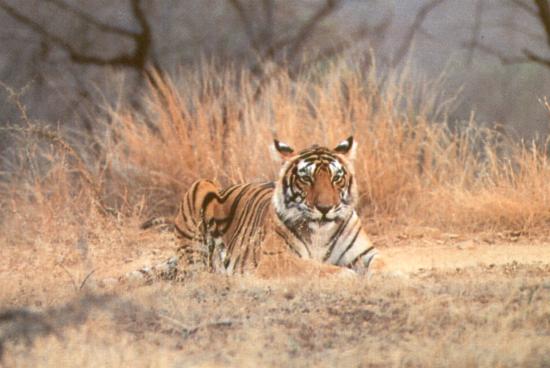 Temperature:Summer:11 to 43 Degree C
Winter:2 to 29 Degree C
Language(s):Hindi and English
Best Time to Visit:April to June and November to January
STD Code:0281
Overview
Kanha National Park is situated in the state of Madhya Pradesh.This park is located in Banjar and Halon Valleys in the Mandla and Balaghat districts.Kanha National Park is one of the India's finest tiger reserves.
Kanha national park is more famous for its wildlife.The park has a significant population of Royal Bengal Tiger, leopards, the sloth bear, Barasingha and Indian wild dog.Over 200 spices of birds have been spotted in the park.
History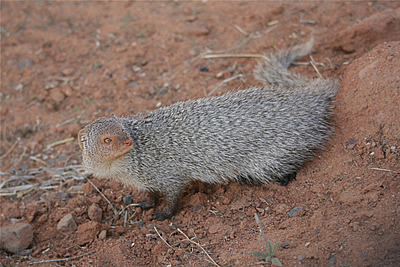 According to the local villagers the name Kanha has come from Kanhar which is the local term of the clayey soil found in that region.The second thought from the locals of Kanha is that the name is derived from Kanva, a holy man who lived in a forest village. Kanha National Park was created in 1st June 1953. There were two wildlife sanctuaries before 1953- Hallon and Banjar. Hallon and Banjar were two river valley on Maikal ranges of Satpura hills of Central India. It was a first declared as a reserve forest in 1879, during British era. Later in 1935 it was named Banjar valley sanctuary. Park area was extended many times in several phases since 1953. Kanha National Park was originally upgradation of Banjar valley sanctuary. At the time of creation of Kanha National Park, mukki valley and hallon valley were not the part of Kanha. Later on different phases, boundary of Kanha National Park was extended and Mukki valley was included in 1970, Hallon valley was included in 1974.
Places to See in Kanha
Bamni Dadar
It is also known as the sunset point.Most tourists visit Bamni Dadar to get the wonderful view of the setting sun. This is also one of the beautiful area in the park.Animals that can be sighted around this pont are typical of the mixed forest zone: sambar, barking deer, gaur and the four-horned antelope etc.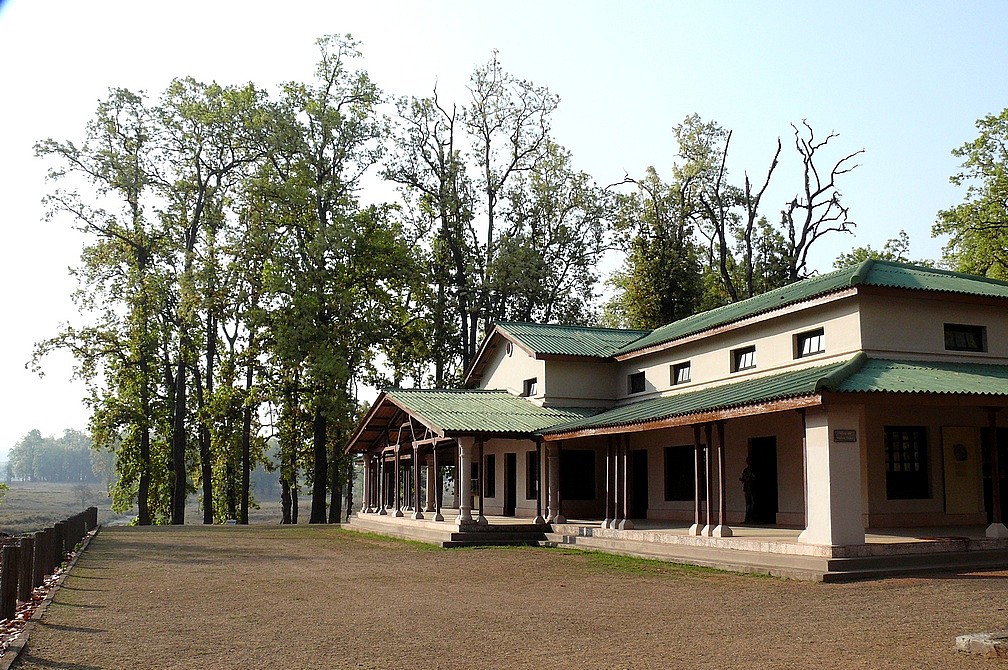 Kanha Museum
Kanha museum is indside the park.It is another interesting place to visit.The museum is the right place to understand the topography and other interesting aspects of the park.
Wildlife in Kanha National Park
This park contains about 22 species of mammals.Some of the inhabitants of this park are the Gaur,the Sambar, The largest Indian Deer, and the Chausingha(the only four-horned antelope in the world).
List of Mammals one can spot at Kanha National Park.
Rhesus Macaque, Wolf,
Small Indian Civet, Striped Hyaena,
Indian Muntjac, Sambar,
Gaur, Indian Palm Squirrel,
Hanuman Langur, Bengal Fox,
Smooth-coated Otter, Four-horned Antelope,
Indian Hare, Indian Grey Mongoose,
Jungle Cat, Indian Spotted Chevrotain,
Chital, Nilgai,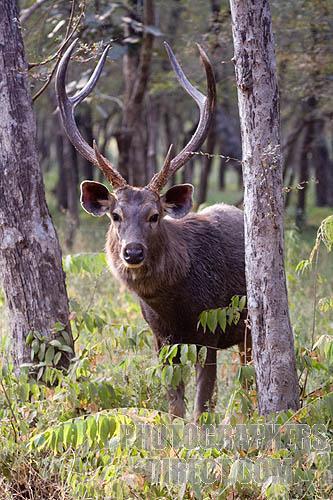 Blackbuck, Indian Porcupine,
Golden Jackal, Dhole,
Leopard, Wild Bear,
Swamp Deer, Sloth Bear,
Tiger
Birding in Kanha National Park
There are 175 varieties of birds in Kanha National park.Some of the major bird species you can find at Kanha National Park.
Purple Heron,Paddy Bird or Pond Heron,Shikra,White-eyedBuzzard.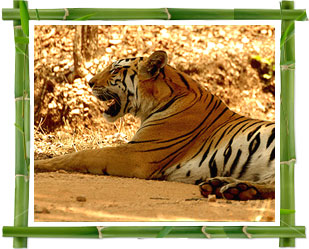 Places Near Kanha National Park: Kawardha Palace
he Palace Kawardha was designed and built by Maharaja Dharamraj Singh in the period 1936-39. This inspiring monument was created using Italian marble and stone, and is set in eleven acres of private lush gardens.The places of interest in and around Kawardha are The Krishna Temple, Bhoremdeo Temple, Mandawa Mahal & Madan Manjari Mahal.
Bandhargarh National Park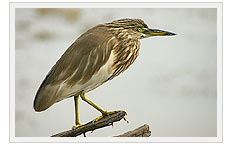 This is a small National Park.Owing to its small size, the density of tigers is the highest. Apart from Tigers there are around 22 species of mammals and another 250 species of birds are present.
Nagpur
The city of Nagpur is located at a distance of 260 kilometres from Kanha National Park.This city is famous for its Oranges. Nagpur is nicknamed as the orange city. The present day Nagpur city was founded by the Gond King of Deogad, Bakht Buland Shah in the year 1702. The city completed its 300 years in the year 2002. Nagpur has a good network of transportation and is easily accessible from its nearby towns and cities.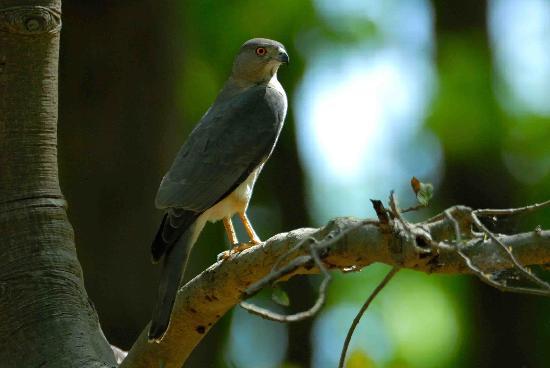 How to Reach Kanha National Park
By Rail
Jabalpur at 169-kms is the convenient rail head to visit Kanha.
By Air
Nagpur at 266-kms is the nearest Airport to visit Kanha National Park and is connected by various domestic airline services with Mumbai.
By Road
Kanha National Park is connected by road with Jabalpur 175-kms, Khajuraho 445-kms, Nagpur 266-kms, Mukki 25-kms, Raipur 219-kms. Within the park: Koshi - Kanha (9-kms), Kishi - Katia (4-kms), Kishi - Mukki (32-kms). There are regular to and fro bus service available from Jabalpur to Kanha.