Area: 2190 square kilometers
Altitude: 920 m above sea level
Climate: Summer - April, temperatures range from 33.4 C to 21.2 C
Winter - January, temperatures range from 25.7 C to 15.3 C
Rainfall: 859 mm (annual) Languages: Kannada,Tamil, Telugu, English,
STD Code : (91) - 80
Best time to Visit : September to February
History Of Bangalore
Bangalore is draped over the Deccan Plateau at an altitude of 949 meters (3113 ft.) above sea level, which gives it possibly the best climate among all the cities in India. Legend has it that Bangalore got its name from the words "Bendha KaaLu" (which means boiled beans in the local language Kannada). King Veera Ballala of the Vijayanagara kingdom was once lost in a forest and happened to stumble upon a lonely cottage. An old woman that lived there could offer the starving king only boiled beans "Bendha kaaLu" and the place came to be known as "Bendha kaaLu ooru" (ooru in Kannada means a city). BendhakaaLooru later came to be known as BengaLooru in Kannada and Bangalore in English. However, historical evidence shows that "BengaLooru" was recorded much before King Ballala's time in a 9th century temple inscription in the village of Begur. Even today "BengaLooru" exists within the city limits in Kodigehalli area and is called as "HalebengaLooru" or "Old Bangalore."
Bangalore Travel - The Silicon Valley of India
Bangalore, the capital city of Southern state of Karnataka is by far the fastest developing cities in India. Bangalore has been recently rechristened as 'Bengaluru' ­ its histrionic name. This city is famous for its gardens and parks thus earning it the name of 'Garden City of India'. Located at a convenient distance from Mumbai (998 kms) and Hyderabad (562 kms), Bangalore is 3,113 feet (949 m) above sea level, on top of a ridge in the Karnataka plateau.
The main highlight of the city resides in the various heritage monuments that attract tourist to enjoy a vacation in Bangalore. Bangalore which means 'town of baked beans' was founded by Kempe Gowda, a chieftain of the Vijayanagar Empire, around the 16th century. He built four towers in four directions to specify its boundaries. However, Bangalore has far exceeded these limits since. Karnataka tourism promotes its capital city Bangalore as the most popular >holiday destination in the state.
Sightseeing In Bangalore
Art Galleries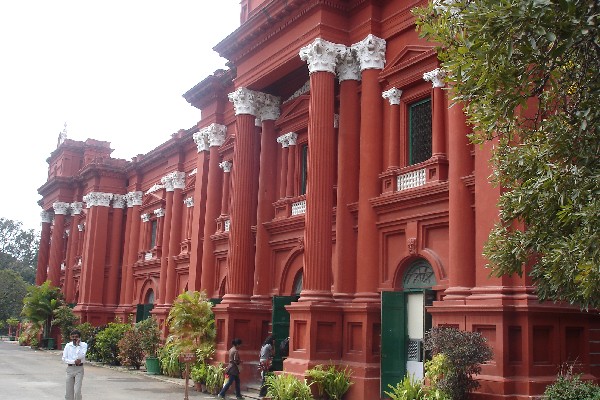 Bangalore has a number of art galleries which house a collection of beautiful paintings and other art objects. Two of the most famous art galleries in Bangalore are the Venkatappa Art Gallery (which consists of a collection of paintings by such famous artists as R. Venkatappa, M. F. Hussain, N. S. Bendre and Rekha Rao) and Karnataka Chitrakala Parishat (opened in 1976, the gallery has a rich collection of traditional paintings and other artifacts).
Kingfisher Speedzone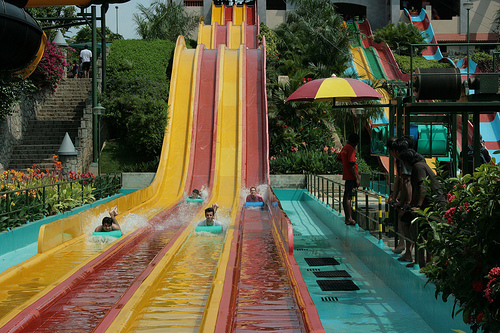 Experience the thrilling sport of Go karting at the Kingfisher Speedzone. Set up a short while back at Whitefield, this 22 ft wide cement track can accommodate around six cars at a time. A seperate track is available for kids.
Neeladri Amusement and Water Park
Spread over an area of 30 acres, the park is a combination of water and amusement park and consists of over 40 exciting and fun filled rides as also a video game arena, restaurants, ice cream parlors and other fun filled activities.
Bangalore Lakes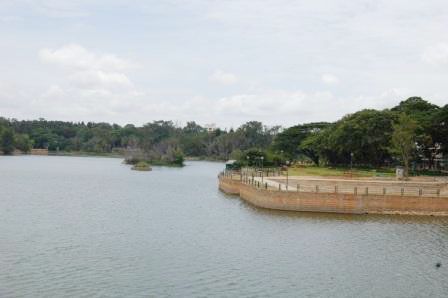 The city has a number of shimmering lakes which make a good recreational and hangout spot. The major lakes in Bangalore include the Ulsoor Lake, Sankey Tank and Yediyur Lake.
Bangalore Palace
Constructed in 1887 by Chamaraja Wodeyar, this archaeological wonder is built on the lines of the Windsor Castle and reflect the architectural style of a typical colonial structure. This fortified structure stands in the middle of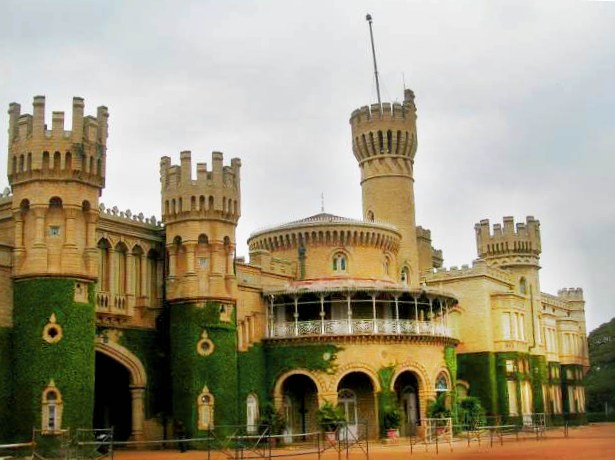 the city with its interiors ornate with beautiful wooden carvings and other elegant structures.
Popular Shopping Centres in Bangalore
Shopping at Bangalore is an absolute pleasure with everything ranging from traditional clothes to beautiful jewellery available at a bargain. From the big shopping malls to the roadside vendors, you will find everything such as silk clothes, wooden items, gold and silver jewellery and incense, which also have the advantage of being produced locally, thus available at a cheap price. Articles of daily use can be purchased from the Super Markets. The major shopping areas of Bangalore are the Mahatma Gandhi Road, Brigade Road and Commercial Street.
Excursions from Bangalore
During your trip to Bangalore, you can also enjoy quite a few excursion. Just moving a few kilometres away from Bangalore would take you to visit picturesque hills and villages. Popular excursions from Bangalore are as follows.
Devarayanadurga
The adventure enthusiasts have a treat in store for them at Devarayanadurga, situated 70 km north of Bangalore. Located amidst lush greenery at an altitude of 1188 mts above sea level, one can indulge in all sorts of adventure activities here besides visiting the ancient twin temples and a natural spring.
Shivaganga
The Shivaganga hill, standing at a height of 1368 mts is a remarkable structure that looks like a bull when viewed from the east, an image of Lord Ganesha from the west, a Shivalinga from the south and like a cobra from the north. The top of the hill affords a breathtaking view of the surroundings.
Bhimeshwari
Situated 100 km south of Bangalore, Bhimeshwari is a tiny village which houses a resort besides which is a river ideal for the sport of angling and fishing. The place also provides an excellent view of the surroundings and the abundant flora and fauna of the area.
How To Reach Bangalore
By Air : The Bangalore airport, situated just 6 km from the city centre is a domestic terminal which also receives a number of international flights from Frankfurt (Lufthansa), Singapore (Singapore Airlines), Kualalumpur (Malaysian Airlines), London (British Airways), Paris (Air France) and Bangkok (Thai Air). Domestic Airlines such as the Government run Indian Airlines, Jet Airways and Air Sahara operate several daily flights to Bangalore from Delhi, Mumbai, Kolkata, Chennai, Ahmedabad, Goa, Kochi and Thiruvananthapuram. For more information on flight timings, refer to the official website of Indian Airlines at https://indian-airlines.nic.in/
By Rail : Bangalore has two major railway stations at Bangalore City and Bangalore Cantt. with most of the trains connecting to other parts of the country starting from the city railway station, which is situated near the bus stand. A daily train from Delhi to Bangalore is the Karnataka Exp. which leaves New Delhi railway station at 21:15 and arrives Bangalore Cantt at 13:08. More information on train schedules is available on www.indianrail.gov.in
By Road : Bangalore is connected to other cities in Karnataka and neighbouring states of Kerala, Andhra Pradesh, Goa, Tamil Nadu and Maharashtra through well built state and national highways. Karnataka State Transport Corporation buses offer regular services to all the major neighbouring cities.