Area : 5.12 sq.kms.
Altitude : 1,926 metres.
Climate:(deg C): Summer- Max. 25, Min. 12. Winter- Max. 14.5, Min. 2.
Best Time To Visit : April to Mid-July and Sep. to Nov. for both the places.
Languages : Pahari (Local Dialect), Hindi, English.
STD Code : 01902.
State:Himachal Pradesh
History Of Manali
Manali's `history' is really more myth than history. According to Hindu mythology, Manali was the home of the lawgiver Manu (after whom the town is named). Legend has it that when a flood deluged the earth, Manu and the gods were towed to dry ground by a giant fish, which was the seventh `avatar' of the god Vishnu. The area where Manu eventually found refuge was Manali.
Overview Of Manali
40 kms. away from Kulu to the north, Manali is situated near the end of the valley on the National Highway leading to Leh. The landscape here is breath taking. One sees well-defined snow capped peaks, the Beas river with its clear water meanders through the town. On the other side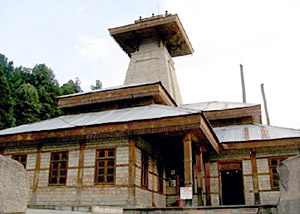 are deodar and pine trees, tiny fields and fruit orchards. It is an excellent place for a holiday, a favorite resort for trekkers to Lahaul, Spiti, Kinnaur, Leh and Zanskar regions in Kashmir valley. It is known as the SWITZERLAND OF INDIA.
Once called the "end of the habitable world," Manali is an important hill station of northern India and is the destination of thousands of tourists every year. Its cool atmosphere provides a perfect haven for the ones afflicted by the hot Indian summers. Besides offering quite a few places for sightseeing, Manali is also famous for adventure sports like skiing, hiking, mountaineering, paragliding, rafting, trekking, kayaking, and mountain biking. In brief, Manali-the veritable "valley of the Gods"-is an ideal place for the ones in search of both adventure and comfort. The Kulluis in brightly patterned puttoos, Tibetan women wearing ankle-length rainbow-striped pinafores, Nepali porters, Buddhist monks, and even the odd party of Zanskaris, swathed in fusty woolen gonchas, muddled together with souvenir-hunting Indian and Western tourists-all add up to the welcoming hubbub of Manali.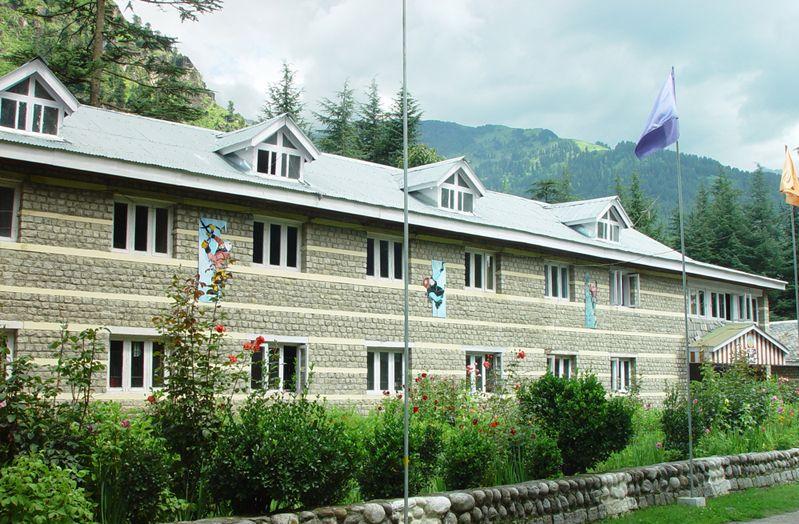 Situated in the central parts of the northern state of Himachal Pradesh, Manali is at the head of the Kullu valley, 280 km north of the state capital Shimla and 108 km from Mandi. Manali is perched at an altitude of 2050 meters above sea level and is spread along the banks of the river Beas. In winters, the temperature can drop below freezing point when heavy woolens are required. Summer temperatures are mild and light woolens/cottons are recommended. In Manali, one can find high mountains shrouded by silent snows and deep boulder strewn gorges. There are thick forests, filled with cool breezes and bird song. There are fields of wild flowers, small picturesque hamlets and fruit-laden orchards, especially apples.
Surrounded by towering peaks at an arm length, Manali's major asset is its proximity to the snowline. It is a flourishing orchard industry, a popular honeymoon destination for honeymoon couples and trailhead for numerous treks as well as a great countryside ideal for adventure sport lovers.
Manali literally means the 'Home of Manu'. Manu is the mythological character who is supposed to have survived when the world was drowned in Flood. He then came to Manali and recreated human life. Thus, the area of Manali is sacred and Hindus treat the temples over here as pilgrimage.
Sightseeing In Manali
Hadimba Temple
Manali has many attractions but the chief centre of interest, historically and archeologically, is undoubtedly the DHOONGRI TEMPLE dedicated to goddess Hadimba, the Bhim of Mahabharat fame. It has four-tiered Pagoda shaped roof and the doorway is carved with legendary figures and symbols. This temple located amidst wooden forest of deodar is about 2.5 kms. from the tourist office. It is a pleasant experience to stroll in the temple complex which was built in 1533 A.D. A large festival is held here in May.
Manu Temple
3 kms. from the main bazar in old Manali lies the temple of MANU RISHI. It is believed that this is the only temple of Manu in India, who was the creator of human race on the earth.
Club House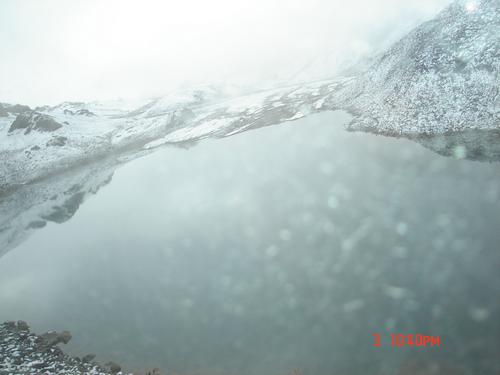 2 kms. from the town, club house has indoor games facilities which has been located on the left bank of Manalsu Nallah. There are some picnic spots near it.
Tibetan Monasteries
There are 3 newly constructed colorful monasteries, where visitors can buy carpets and other Tibetan handicrafts. Two are located in the town and one at Aleo on the left bank of Beas river.
Mountaineering Institute
Located 3 kms. on the left bank of river Beas towards Kulu. This Institute organises basic & advance training courses, in trekking, mountaineering, skiing and water sports. Skiing and trekking equipments can be hired from here by booking in advance. Tourists can visit an interesting showroom here.
Vishist Hot Water Springs And Temple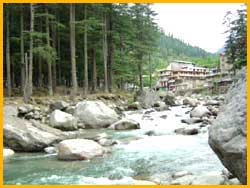 Vashist, a small village located on the left bank of river Beas towards Rohtang pass is worth a visit. It is renowned for its hot springs and temples. Nearby is the pyramidal stone temple dedicated to Vashist Muni. There is another Temple of Lord Ram here. Natural hot sulphur springs with two separate bathing tanks for gents and ladies are always full of tourists. Turkish style showers fitted baths have also been built nearby. Hot water from the nearby spring is provided for bathing.
Nehary Kund
5 kms. on National Highway to Leh,a natural spring of cold clear water named after Pt. Jwahar Lal Nehru, who used to drink water from this spring during his stay in Manali. This spring is believed to originate from the Bhrigu lake situated high-up in the mountains.
Solang Valley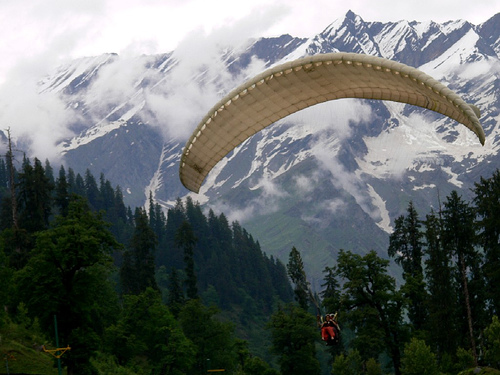 13 kms. is a splendid valley between Solang village and Beas Kund. Solang valley offers the view of glaciers and snow capped mountains and peaks. It has fine ski slopes. The Mountaineering Institute has installed a ski lift for training purpose. Located here is a hut and guest house of the Mountaineering and Allied sports Institute, Manali. Now a few hotels have also come up. The winter skiing festival is organised here. Training in skiing is imparted at this place.
Kothi
Situated on the road to Rohtang pass, a picturesque spot, Kothi is 12kms. from Manali. A PWD rest house is situated on a ridge overlooking a narrow valley with a very good view of mountains and valleys. Large number of films (movies) have been picturised at this place and is the ideal resting resorts of poets, writers and the lovers of peaceful environs.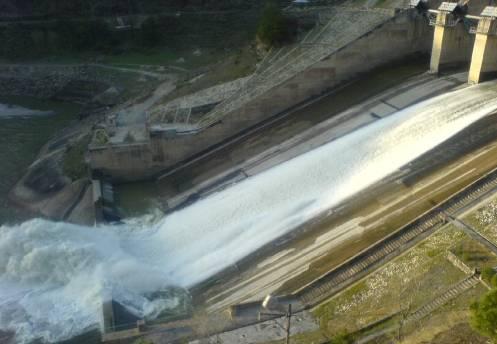 Rahala Water Fall
16 kms. on way to Rohtang pass. If one goes to Marhi on foot from Kothi from the old road, the sight of the falls is fascinating. It is a good picnic spot as well.
Rohtang Pass (3979 m)
Rohtang pass is 51kms. from Manali on highway to Keylong/Leh. It offers a panorama and spectacular mountain view. The pass is open from June to October each year although trekkers can cross it earlier. It is a gateway to Lahaul Spiti, Pangi and Leh valley just as Zojila pass is a gatway to Ladakh. There are a beautiful sight of glaciers, peaks and Chandra river flows down in the Lahaul valley. Slightly to the left are the twin peaks of the Geypan. During summer(mid June to October) regular buses ply between Manali-Keylong/Darcha, Udaipur, Spiti and Leh.
Arjun Gufa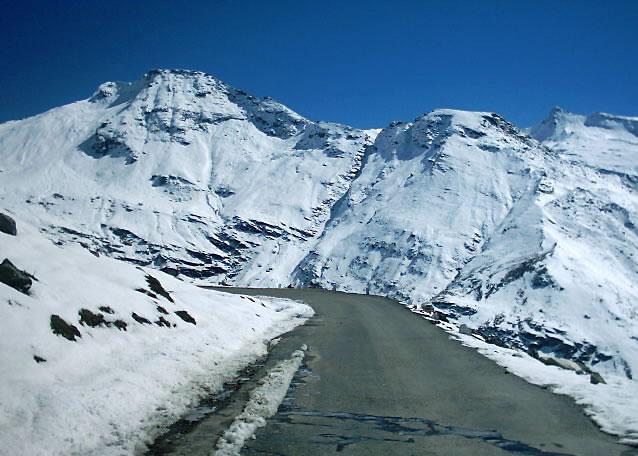 4kms. from Manali towards Naggar, the cave is situated near Prini village 1km. above the road where Arjun had meditated. This is good 1/2 a day excursion with charming view of the brilliant mountains.
Jagatsukh
6 Kms. from Manali located on the left bank on Beas on the road to Naggar. The place is famous for very old temples of Lord Shiva and Sandhya Gayatri in Shikhara style, these are worth a visit.
How To Reach Manali
By Air : The nearest airport is Bhuntar, 52 km south of Manali. There are flights to Delhi via Shimla.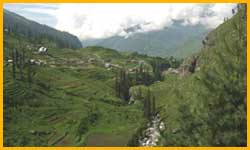 By Rail: The closest narrow-gauge railhead is at Jogindernagar, 135 km away. The closest broad-gauge railheads are Chandigarh (310 km), Pathankot and Ambala (355 km). These places are well connected through road to Manali
By Road : Manali is well connected by road with Delhi, Ambala, Chandigarh, Dehradun, Haridwar, Shimla, Dharamsala and Chamba/Dalhousie. Regular buses ply between these stations. It is connected with Leh during July to October. By road, the distance from Delhi via Mandi is 585 km, and from Shimla the distance is 270 km.